history
Our Founder Master Lee Syue-Lu, Mr. Chuge-Fei and Mrs.Huang Syue-Yin, with Dr. Yu Ling-Po, Mrs. Lin Jin-Lan, Mrs. Zhang Qing-Zhu and many sponsors found charity clinic at 26 Taichung Road, Taichung city to serve general public. With donation increased, they decide to purchase one acres of land in Tali (current location). On May 19,1964, They sent application to government to found "Bodhi Charity institute". Thereafter, hold the first Board meeting on June 13th 1964. Board members draft developing plan to build hospital, senior citizens' residential, medicine funds for poverty, infant protection institute and Buddhist merit society. The project completed progressively on schedule. With the first Buddhist charity project in Taiwan, We serve as the welfare pioneer.
On 1966, Hospital building and Tai-syu memorial hall has completed. Grand Master Yin-Shun participates in open ceremony. Founder Master Lee Syue-Lu opens the gate. Grand Master Yen-Pei presides at dedication ceremony for Sakyamuni Buddha Statue, Announcing the whys and the wherefores of this construction donation. Master Lo-Kuan and Mo-Ru address to the audience. On August 5th 1967, Buddhist merit society were organized. With chanting sutra, reciting amitoba and ceremony by members, one of four tasks, pray ceremony, was accomplished.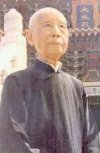 ¡@¡@¡@¡@¡@¡@¡@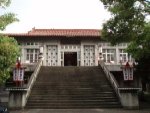 On 1969, Master Li Syue-Lu begins lessons on subjects as follows: "Five lessons in Buddhism", "Sutra of Forty Two Chapter", "Sutra of Amitoba", etc...
On 1970, Our Senior citizens' building, Ge-Sou, Chi-Yin, Rong-Fu and Merit hall (medicine funds for poverty) were completed. At the same time, begin to settle poverty senior citizens.
On 1971, Ven. Bao-Sung memorial Sanatorium completed, which overseas Singaporean Mrs. Guo Zhen-Ru donates, in name of her grand master Bao-Sung to memorize her master and family.
On January 1972, self fund Senior Citizen's apartment (Qi-De building) were completed.
On July 1976, by generally issued order to all Charity institute, "Bodhi Charity institute" transfers full name to "Bodhi Ren-Ai Senior Citizens' Home".
On February 16th 1993, Mr. Jian Zhi-Guo begins lessons in Tai-Syu Memorial Hall. On subjects as follows: "Article to advise Bodhicitta", "Sutra of Amitoba"...etc.

¡@¡@¡@¡@¡@¡@¡@¡@¡@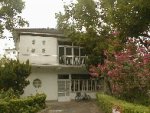 On January 16th 1997, new Bodhi hospital construction is completed. Senior Citizen's Residential and Nursing Care Building begins on 1995 and completed on 2001.
Organization
location
We are 10 minutes from Tai-chung city Rail station, several bus stops by our entrance. We welcome your visit.